In a shocking incident, a TET teacher in Lahorighat, Morigaon has alleged that her headmaster, Nurul Islam along with the assistant teacher A Ali forced her to eat beef. Not just that they mentally harassed her and threatened to rape and dump her on the road.
The TET teacher from Morigaon's Lalirpur Balak LP School has made allegations against the headmaster, Nurul Islam and assistant teacher, A. Ali of the school that they were harassing her mentally. She said that the assistant teacher was asking her to get married to him even though he himself was married and had a child studying in class 9. He had even asked her to eat beef even after knowing that she was a Hindu.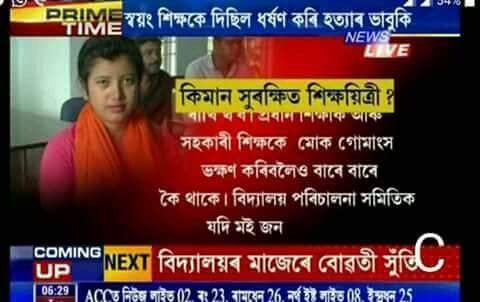 Usha Das, the teacher from the school said that since the school was at least 5 kilometers away from her home, A. Ali who is an assistant teacher of the school used to drop her from home to school and school to home. As this happened frequently, one day Ali had asked her to get married to him so that it became easier for them both to travel to the school.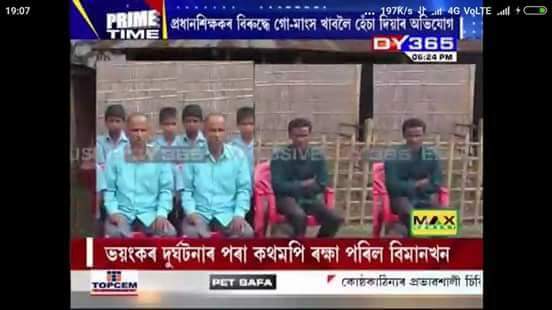 She said, "Initially I took this as a joke but when this used to happen on a regular basis, I decided to make a complaint to his wife. Even she took the matter as a joke. Later on, I made a complaint to the headmaster, Nurul Islam who is his brother, but Islam also turned my complaint down and asked me to get married to a businessman from Lahorighat."
She added that these things seemed planned as this began only three months ago but before that everything was going well. Things turned worse when two months ago while returning home, Ali asked Usha to wait for him and she was shocked when after some time he came with a bowl of beef and offered it to her.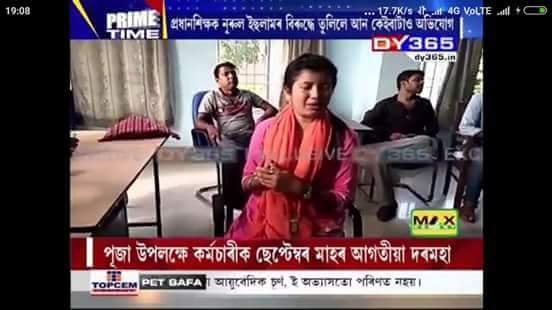 "When I refused to eat the beef, he told me that many non-Muslims eat beef and it was ok if I ate too. We had a quarrel regarding the issue and after that thing got heated up," she said.
She further added that later on both the headmaster and assistant teacher were harassing her mentally and they had even blocked her out from the washroom by locking the washroom at the school premises. She said Ali stopped dropping her home and thus she had to walk to the school where even the local youths teased her.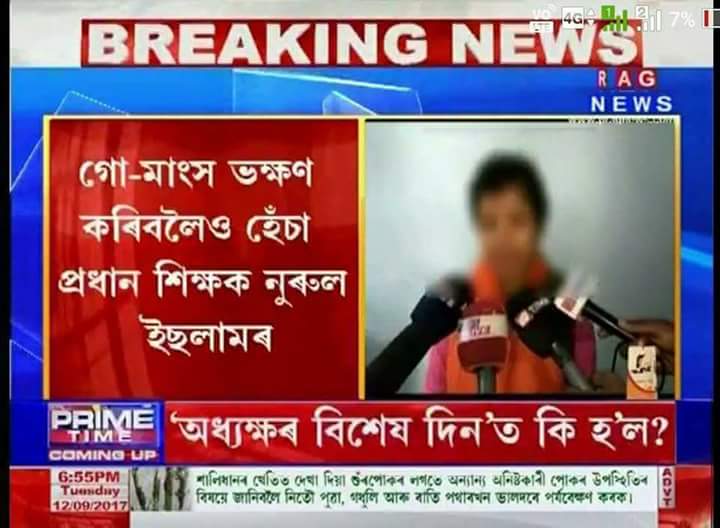 The Assam Police will probe allegations by a teacher in the state`s Morigaion district that she was being forced by two of her senior colleagues to eat beef and convert to Islam, an official said
here is the video regarding this incident.
Hindu Lady Teachers of Assam not safe in Muslim majority area, outside Muslims youth threatens, inside Headmaster force beef, lock bathroom pic.twitter.com/PDPamXpZbI

— Oxomiya Jiyori🇮🇳 (@SouleFacts) September 13, 2017
Morigaon Deputy Commissioner Hamen Das said that two inquiries have been ordered into the allegations.
"We have asked the Inspector of Schools to carry out an academic probe regarding the teacher whether she is regular or not. We have also asked the Superintendent of Police to inquire into the allegations about forcing her to eat beef and for conversion. We are taking the matter seriously as the allegations are of criminal nature," he said.