Assadudin Owaisi and his Brother are well known for their Hatemonger speeches and anti-Hindutva Politics. Their Radical behaviour and Extremism is visible in front of everyone now. Akbarrudin Owaisi came into limelight after He gave hate speech against Hindu Gods and Dared to Wipeout them If Police is Removed for 15 minutes. Since then, Controversies around them stands tall.
Recently, He came into limelight by giving statements in favour of Rohingya Muslims, He urged India to Support homeless Rohingyas. He cited "If Taslima Nasreen can stay here, why can't Rohingyas? If Taslima can be the prime minister's sister, can't Rohingyas become his brothers?"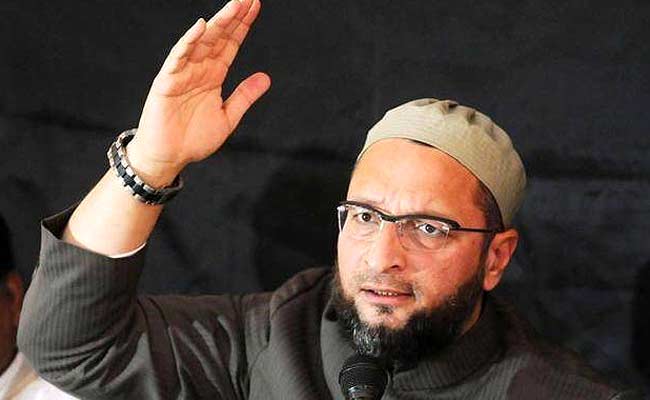 After that Several Interviews and debates were organized, One of the interviews of Prominent Presstitute Shekhar Gupta of NDTV With Taslima Nasreen is doing rounds on the Internet. Shekhar Gupta While Interviewing Tasleema Nasreen Said Owasi to be his Good Friend, After that What happened was commendable. Taslima Nasreen Completely Shuts him in a bold way. Taslima Asked How can be a Radical Extremist Like Assadudin Owaisi can be his Friend?
Watch VIDEO- 
Citing example of refugees from Bangladesh, Pakistan and Sri Lanka residing in India, All India Majlis-e-Ittehadul Muslimeen (AIMIM) chief Asaduddin Owaisi on Friday tore into Prime Minister Narendra Modi's Government over sending the Rohingya Muslims back to Myanmar, saying that Rohingya refugees should be allowed to take shelter in the country just like other refugees are.
In Video you can see Journalist Shekhar Gupta was looking Helpless and had no answer at all after Taslima Nasreen Thrashed her for this one statement.
#Share Your Views!