Everyone knows that India is the soft target of Christian missionaries for years. Millions of dollars pumped every year from the west in India along with pastors & evangelist for the conversion.

In order to maintain the Conversion cycle in India, famous pastor Guillermo Maldonado was In India. Maldonado was here for his mass conversion event " pray for India " In Bangalore from 26-28 October.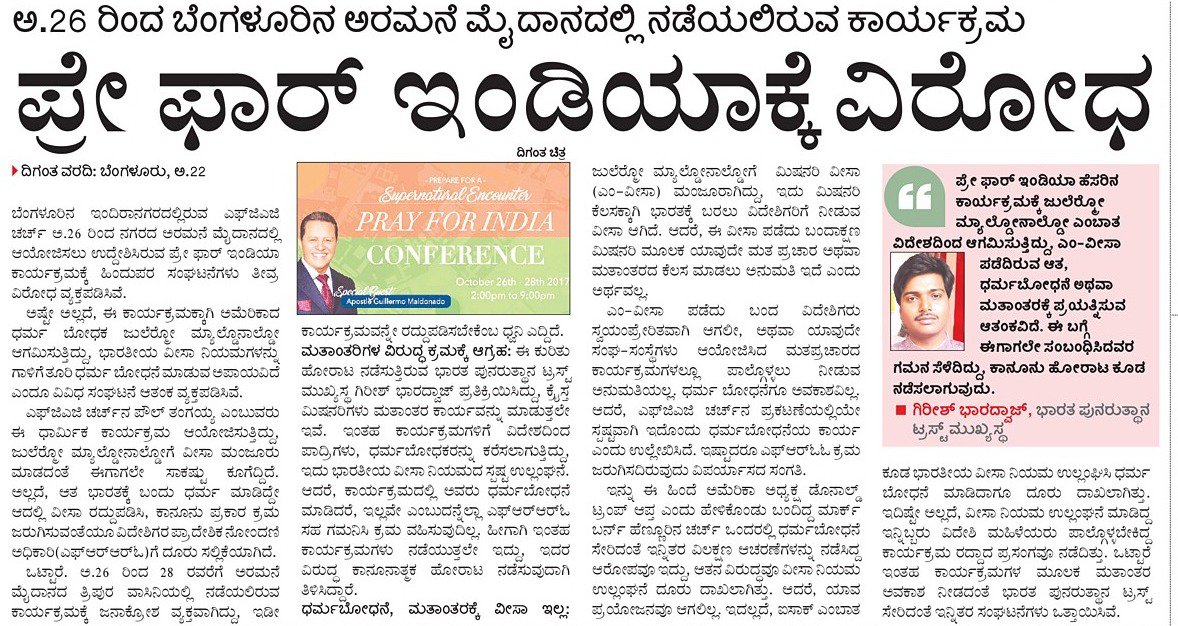 But some Hindus organizations protesting against this mass conversion event has forced him to run away from here. Bharatha Punarutthana Trust filed a complaint against Pastor Maldonado in Foreigners regional registration office over illegality in the issuance of Visa.
Who Is Guillermo Maldonado –
Guillermo is a Honduras descendant presently staying in the USA. He is the co-founder and lead pastor of King Jesus Ministry. KJM is a Latin-American Word of Faith megachurch based in Miami. Guillermo Maldonado has a Master's in Practical Theology from Oral Roberts University and a Doctorate of Divinity from Vision International University. According to Guillermo, he is the messenger of God and Jesus.
Action By Hindu Organizations against Event –
But Baharat Punarutthana trust foiled his program in India of holding a mass conversion event.  They initially complained to the FRRO (Foreigners Regional Registration Office) about the 'intent 'of this event. He has also written to the Commissioner to deny permission to 'Pray for India'.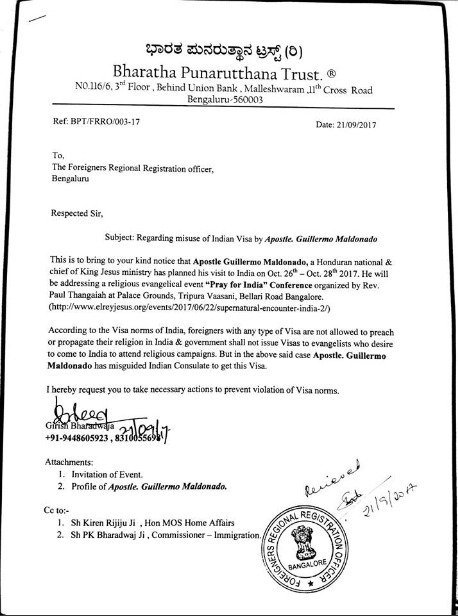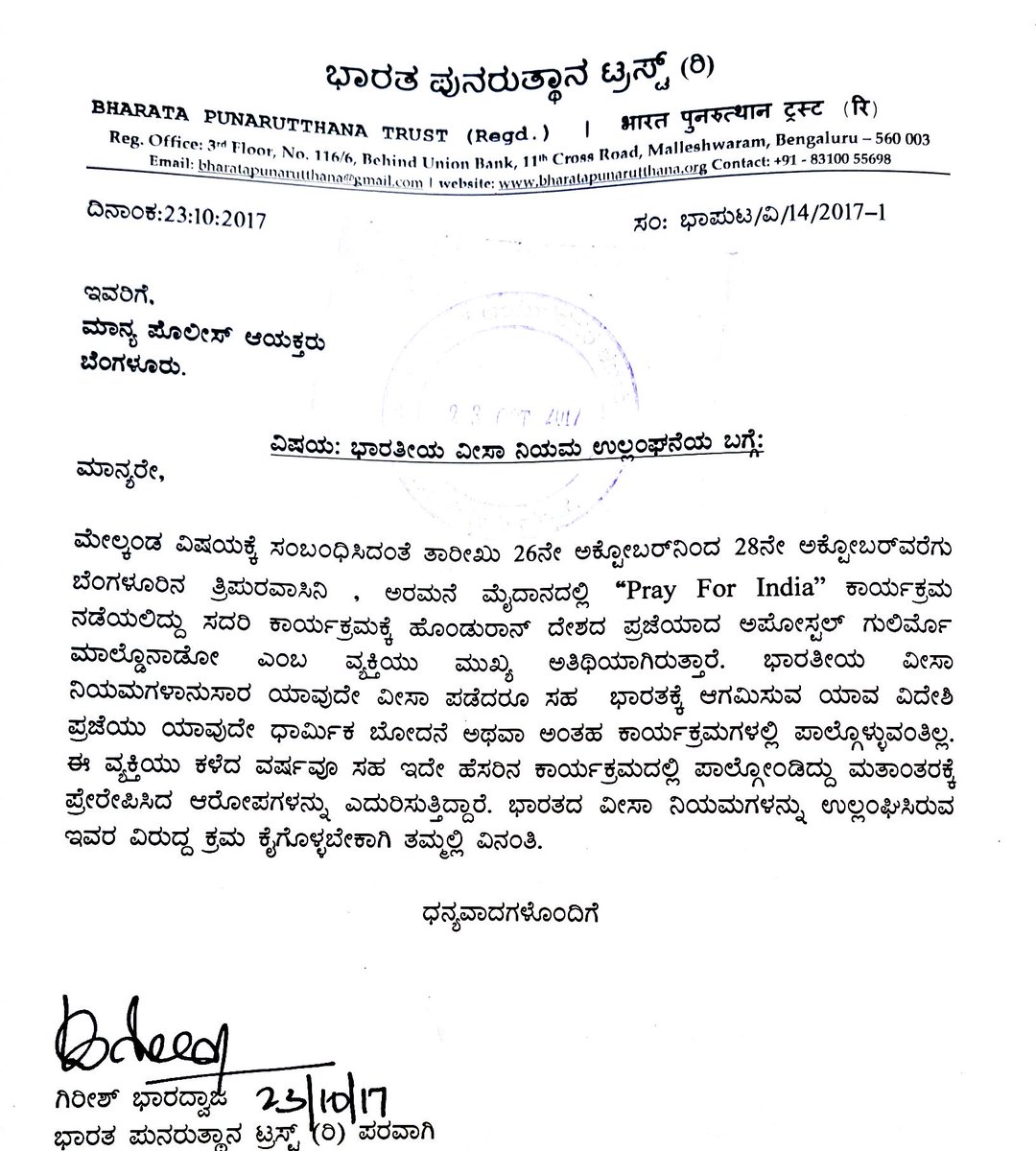 Judicial Approach –
But FRRO & Police officers did not show any interest in this complaint hence they filed a PIL asking the court to give directions to the government for not holding this event on October 26th to October 28th.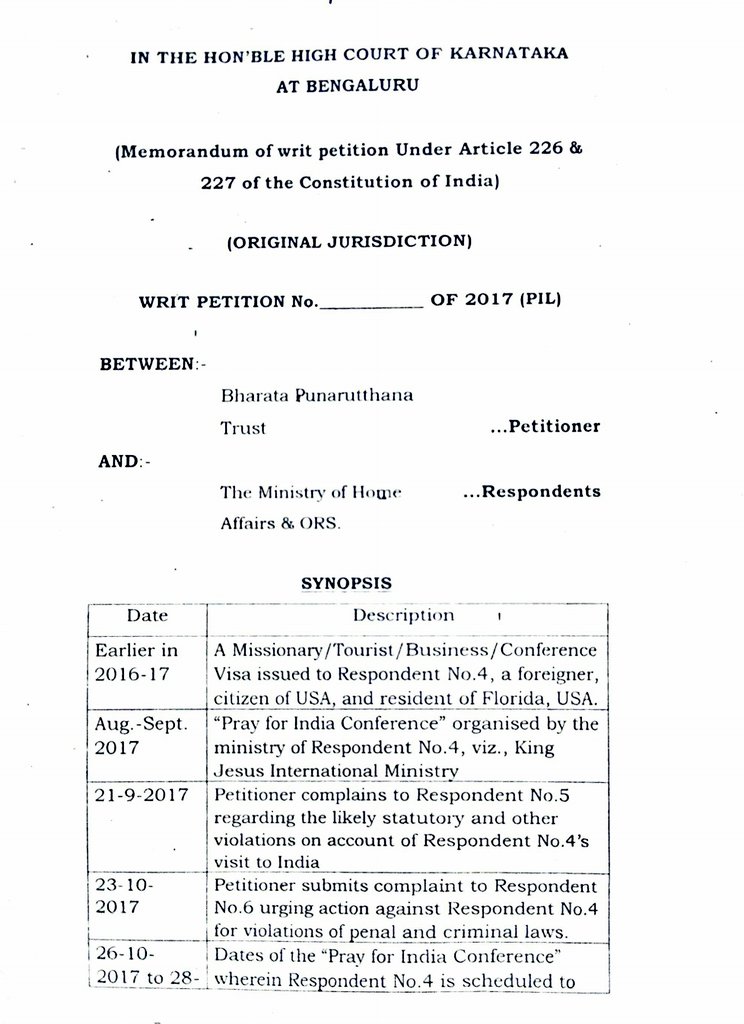 After facing the heat of Legal Proceedings, Pray For India Filed Caveat on Bharat Punarutthan Trust PIL questioning Visa issuance to foreigners for proselytising event in Bangalore.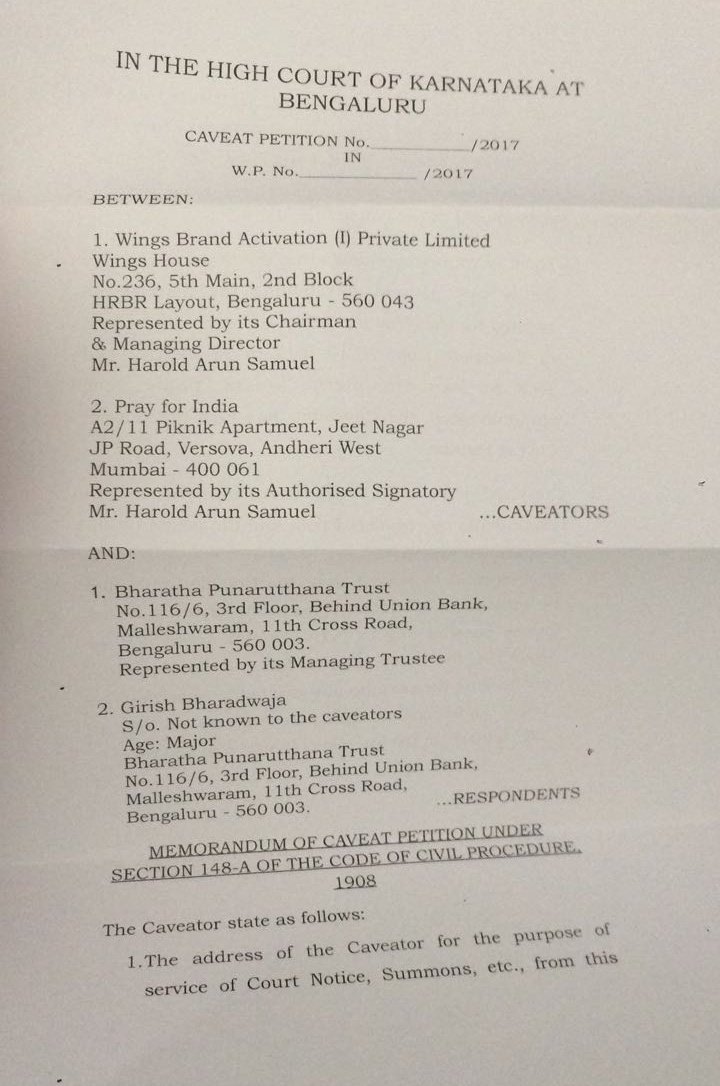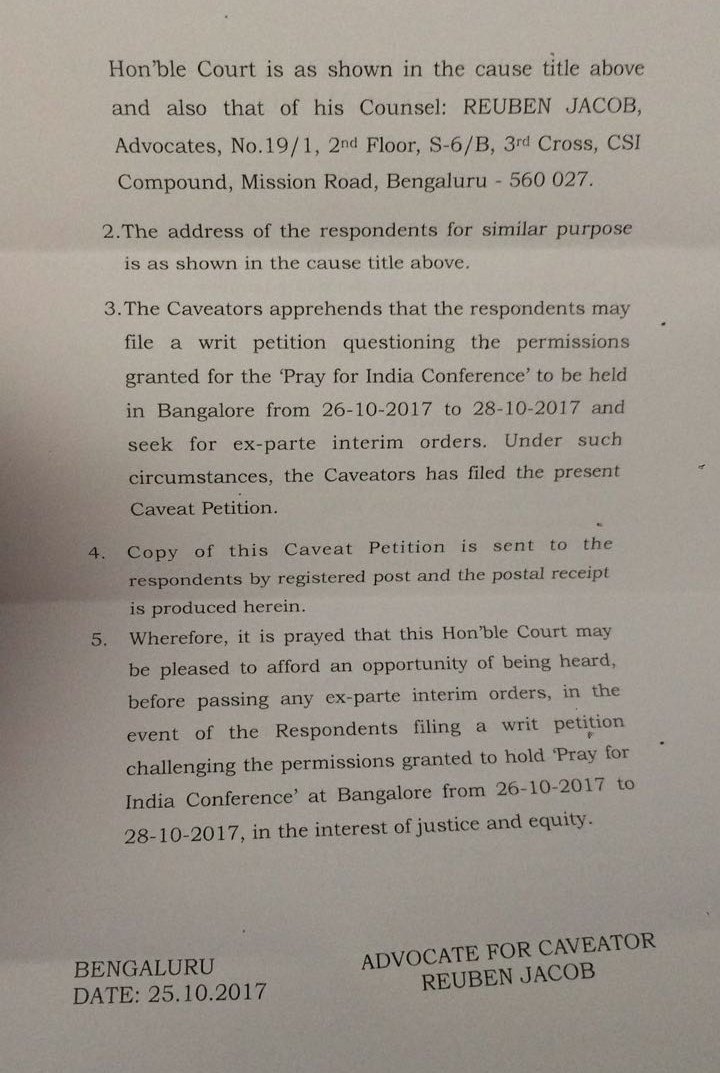 While Hearing the PIL filed By Trust in Karnataka High court, The Respondent ( Home Ministry ) justified that issue of visa to Christian missionaries and accused us of abuse of legal process.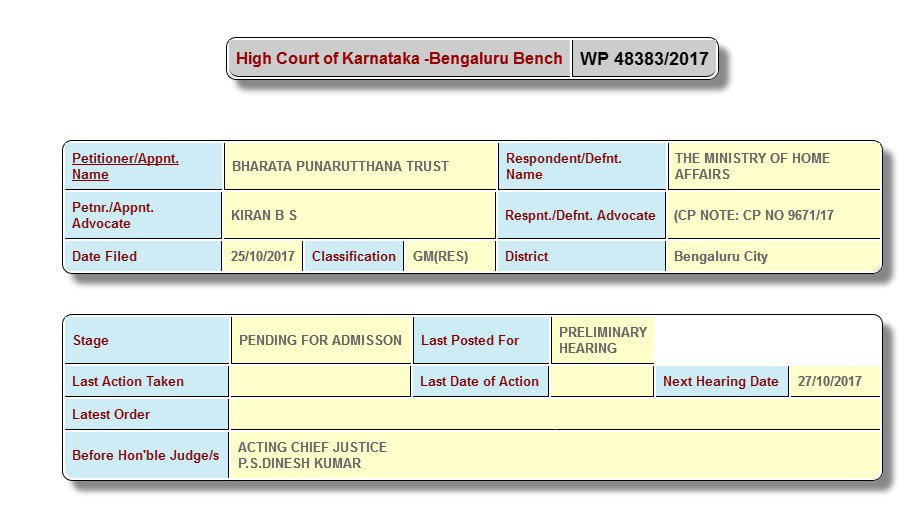 And He Ran Away –
but according to the press release of Bharat Punarutthan trust apostle Maldonado has fled from India on the advice of US embassy.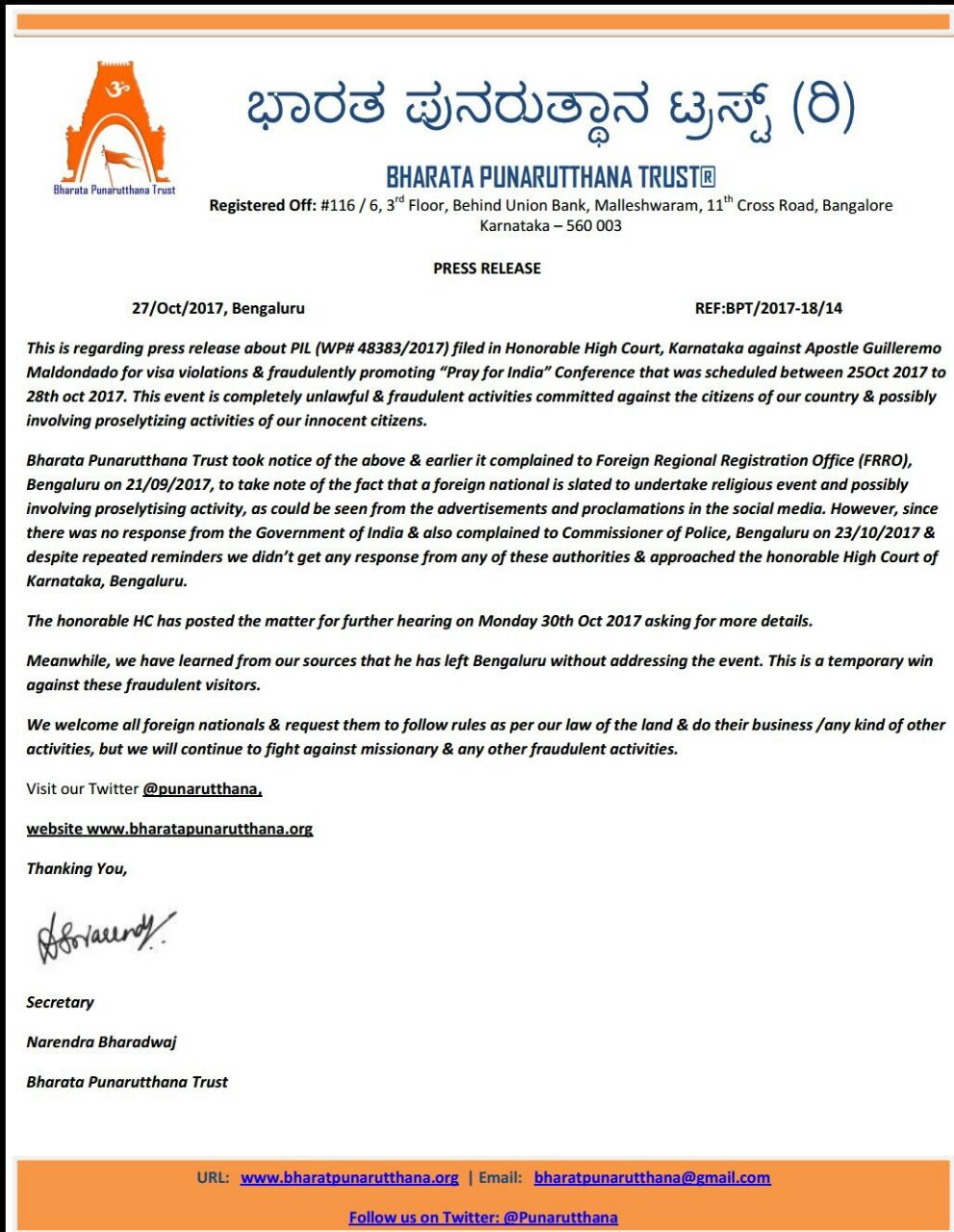 according to the sources Shobha karandlaje, BJP MP From Udupi- Chikmagalur also urged FRRO to prevent VISA violation by Apostle Guillermo Maldonado.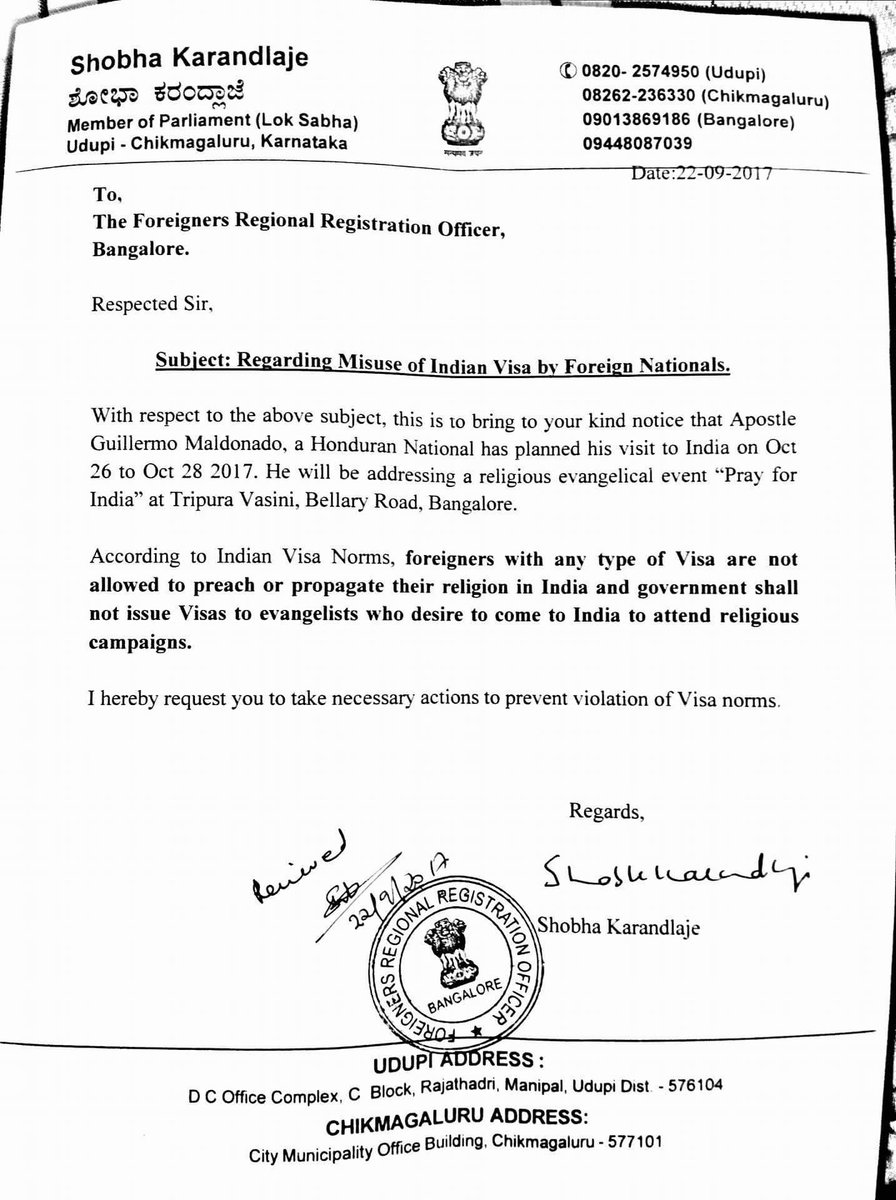 But the Congress-led Karnataka govt. didn't take any action against Apostle Maldonado in order to protect their vote bank.