Congress vice-president Rahul Gandhi who is ready to be imposed as National President of Indian National Congress created yet another controversy on Twitter by Posting Picture with his real-life dog, Who was actually a dog- A Loyal one who has nothing to do with Indian national congress but his owner Shri Rahul Gandhi.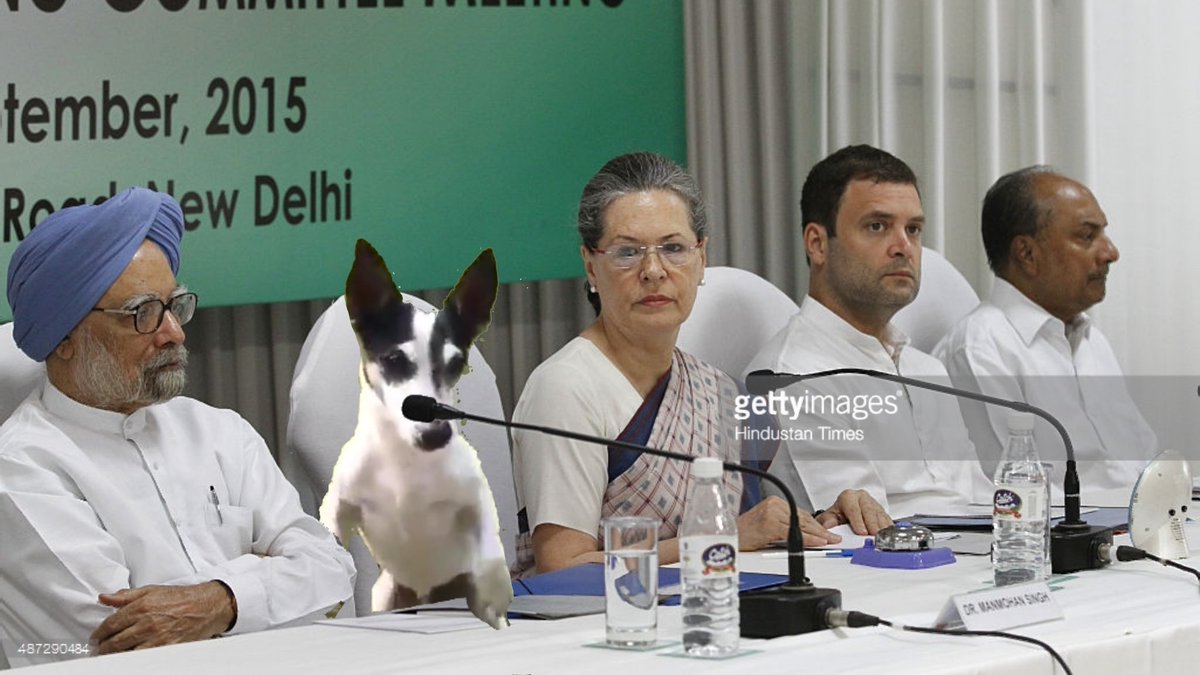 Outrage After Video Posted By Rahul –
It has created a lot outrage all over Twitter, Indian National spokespersons are really upset by this move of Rahul Gandhi. They have heartedly condemned the move and asked Present National President of Congress, Sonia Gandhi about What percentage of licking feet would make them eligible for a photo with Rahul Gandhi?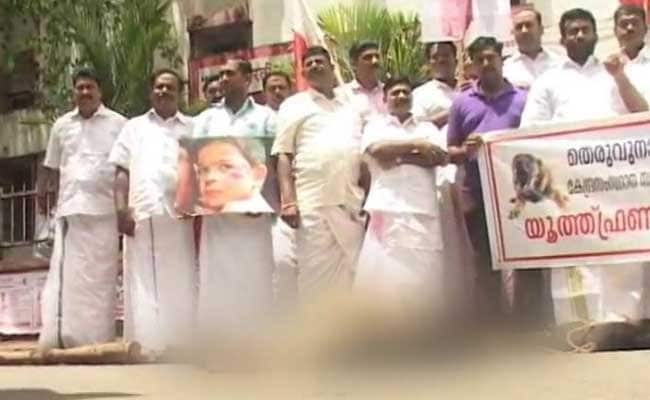 Congress Spokespersons sharing Their Pain –
Volunteers of Indian National Congress calls for nationwide protest against the dog. According to them, "No dog can act better than us. We are the real dogs as we are loyal and honest with our owner. With all the odds and criticism by opposition parties and Aam Janta, We are standing still with our Owner."
Digvijay Singh, Who claims to be a loyalist to Gandhi Family cried his heart out and said,
People renamed me as Dogvijay Singh for my Loyalty, People abused me for standing with my owner at odd times, still, my owner preferred posting a photo with an animal.
This is a clear violation of our Human right by some animal. Our reporter Badaun panda reached all existed dogs and wannabe dogs volunteers and leaders of Indian National Congress. Most of them denied giving an interview after this major heartbreak.
Shashi Tharoor in disappointment said,
This is expresso farrago of cheating by Congress Vice-president, as he should keep in mind about me who tweets 24×7 from his account & make him look smart in front of the world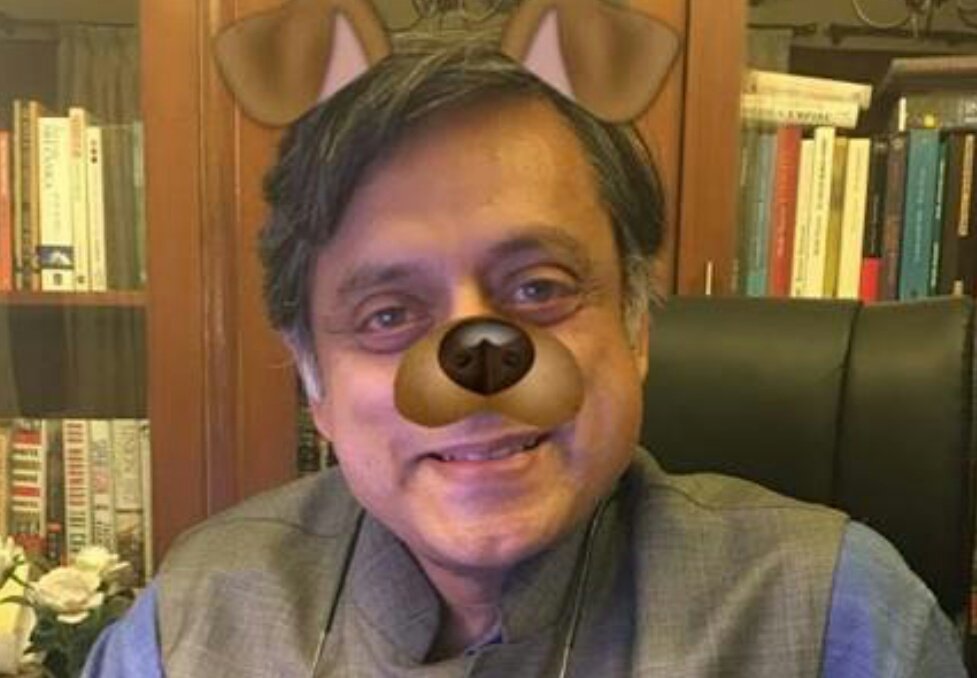 further, he used some English words which our reporter couldn't manage to write.
Brajesh Kalappa caught weeping in corner when asked he said,
Arnab Labelled me Lapdog of Gandhi's on live show & I wore it as badge of honor, but this puppy Pidi in 10 sec robbed my position
Watch When Arnab Called Brajesh Kalappa, A Lapdog of Gandhi's.
Must Watch How Arnab Goswami Badly Insulted Congress Spokesperson Over BJP CHANNEL Remark
Diwali In BJP Camp –
I am very very disappointed and I don't want people to give attention to Pidi. I m the real Dog, later Found Brajesh kalappa raving in a corner.
Ruling Bhartiya Janta Party's spokesperson Sambit Patra laughed at this drama and said,
I know more than thousand dogs who will cry same as they all are crying now. But I should keep myself silent and keep Popcorn in my hands for a better experience.
डेढ़ शाने की पहचान –
Apart from this छेनू & गुहा were caught laughing on others. when asked छेनू said, "I am Loyal to dynasty not a specific Person & No one Can't take that watchdog title from me." Whereas गुहा while clearing his lenses taunted "I Am Loyal To Nehru ji & he is everything for me".
Anna Ji Ka Anshan Idea –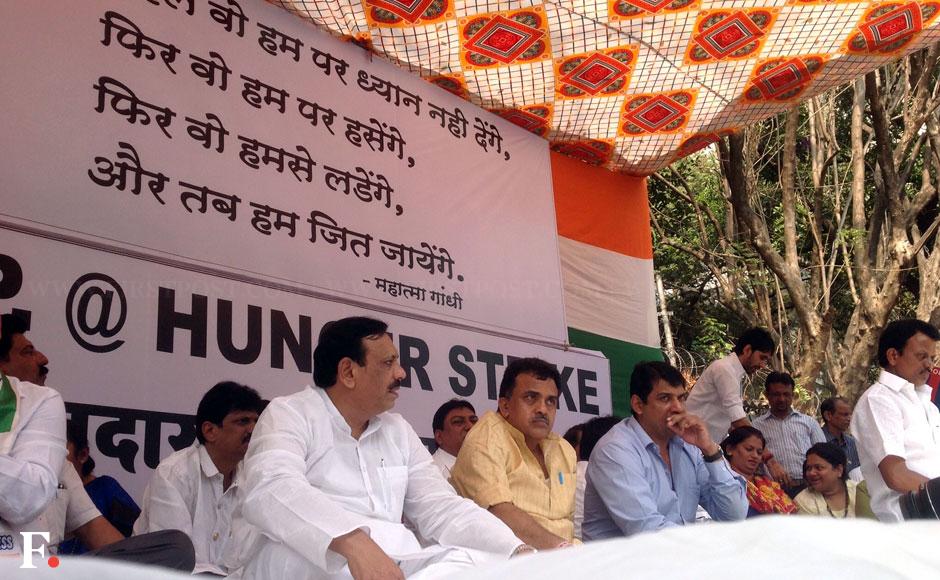 All Congress Spokespersons called an Indefinite Hungrestrike In Front of 12, Tughlak Lane and said,
Today we took a pledge that we will not end this hunger strike till Rahul ji feed us biscuits with their hand in a live show on Twitter like he did with pidi.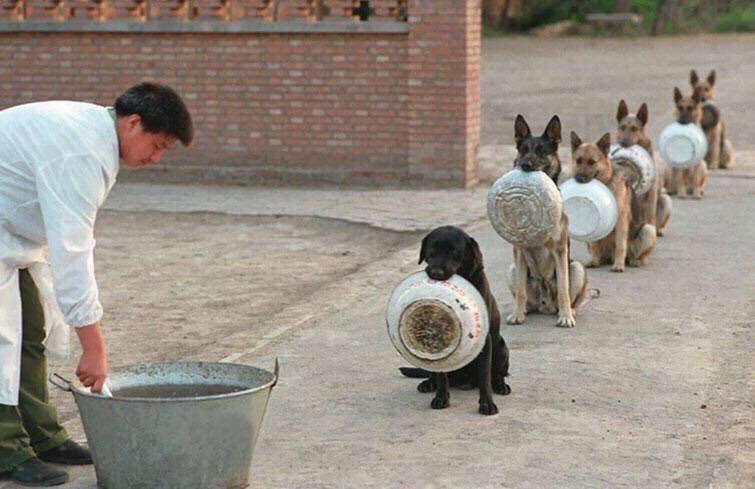 meanwhile Abhishek Manu Singhvi, Kapil Sibbal decided to file a case against the small creature. Sanjay Jha is nowhere to be found, According to sources he is left for Pakistan to Meet Bilawal Bhutto.