As Gujarat is gearing up for Assembly elections, TV Channels are organizing their flagship election conclaves, where the leaders from Gujarat including C.M. & others Central Ministers are too participating in it. But The Conclave Hosted by India TV 'Chunav Manch' in Ahmedabad on Sunday. After sessions with Gujarat CM Vijay Rupani and deputy CM Nitin Patel among others with social activist Jignesh Mevani, convener of OBC, SC and ST Ekta Manch (OSS) and Kshatriya Thakor Sena, Alpesh Thakore and former aide of Hardik Patel, Ketan Patel has witnessed something unexpected when Audience ripped apart The Duo Of Alpesh & Jignesh Badly.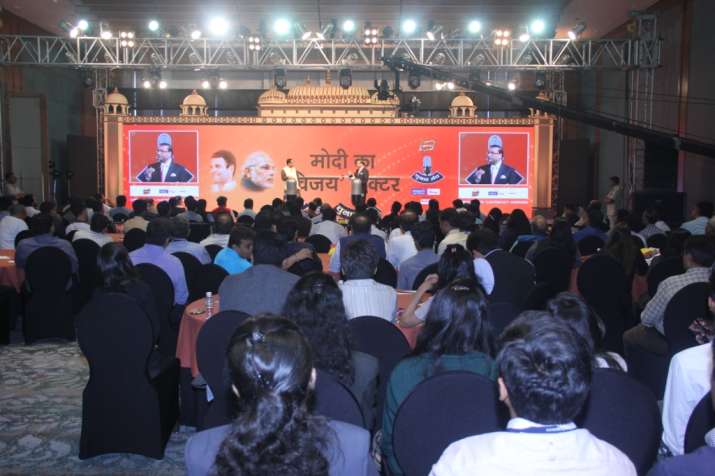 Attacking PM Modi, Jignesh Mevani at India TV's Chunav Manch said that farmers wouldn't have been suffering today had fulfilled the promises. Gujarat is still witnessing Dalit atrocities; this fact cannot be denied, said Alpesh Thakore.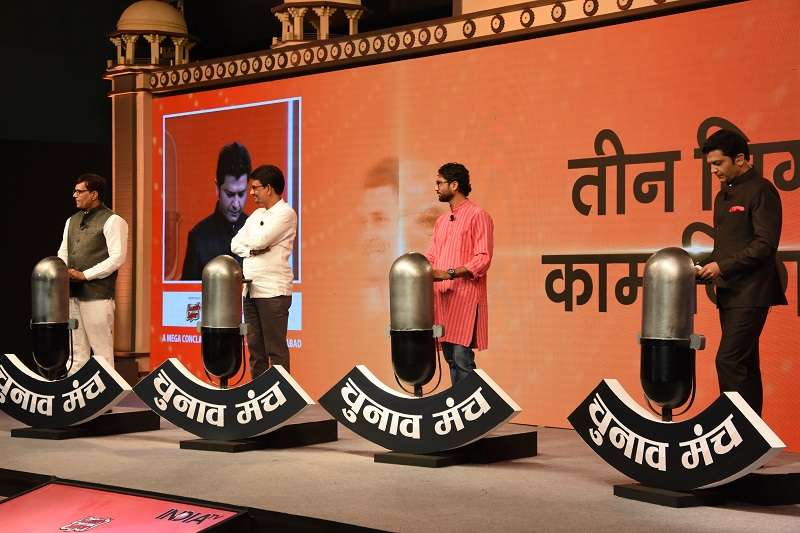 When anchors asked Public to question the guests, they ripped apart Duo Of Alpesh, Jignesh badly, here are some of them –
one lady from Dalit Caste asked Jignesh Mevani that Most of the Atrocities

 came from OBC Caste then Instead of talking on this issue with your friend & OBC Leader Alpesh Thakore why he wanted to have talked with govt. ??

Another Question From Audience fired towards Alpesh Thakore where he was asked that why all of them not talking about development why only about divisive politics ??

Some of them badly rebuked Jignesh mevani for trying to separate Dalits From Hinduism? hardik Patel Aid Ketan was also asked why Patidars still damaging BRT buses on the name of reservation & joining Congress rallies When Govt. Has made committee For reservation for patidars ??
And Here comes the most fierce question from Duo of Muslim ladies in Event when they badly Rebuke & Accused the Trio of Jignesh, Alpesh & Ketan for damaging Reputation of Gujarat, They Said,
You all are trying to defragment the country & Appeasing Nation who wants to destroy India, why you guys can't join hands to develop the nation ?? you are filling your pockets only in the name of such movements
When Alpesh Tried to answer the question, Lady shut him up & said,
you are promoting Casteism.  You can't digest the development of our Gujarat. We are from minority & we never faced anything which you said so. We are free to move at 1 pm late night on roads without any fear. This is simple you are unable to digest that our India is Developing. why do you want to take India Back in last century by promoting Casteism?
Here is the video –
Posted by प्रधान जी on Thursday, October 26, 2017
#Share Your Views