A girl with a charming smile and a beautiful character, who not only proved herself while fighting for the biggest title like "Miss world" but in fields like Medical too, 20-year-old medical student from Haryana won Miss world title. After a long wait of 17 years, this girl took the title for India.
She is not only Beautiful, minded but has a great sense of analyzing and answering questions too. After watching her interviews and appropriate replies to some good questions, She answered each and every question beautifully. When A parliamentarian like Shashi Tharoor joked on her taking jibe on Demonetization instead of directly congratulating her, She replied:
A girl who has just won the world isn't going to be upset over a tongue-in-cheek remark. "Chillar" talk is just small change- Let's not forget the chill within the chillar. That was kind if a sensible reply. Shashi Tharoor apologized after heavy backlash.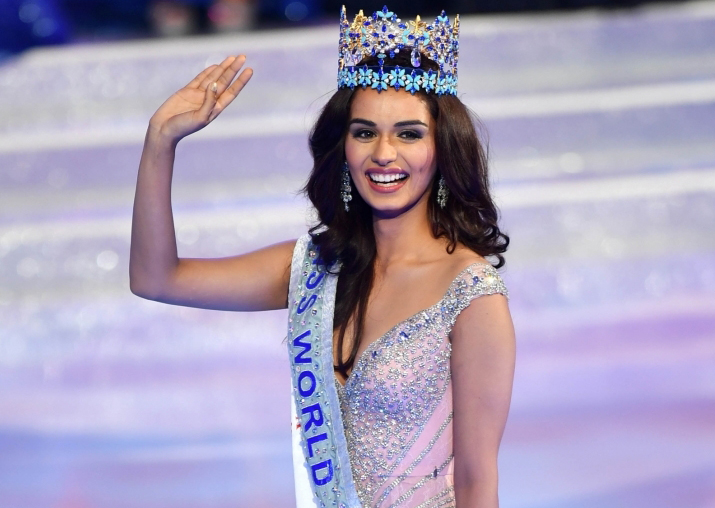 We must have heard about people in India talking about the ugliness of Indians and sexiness of Neighbour Pakistanis, Fuzzbeed Content writer, Indian Unit gave such one statement "We are ugly Neighbours", Pakistanis will continue to be more sexier than ugly indians. Such statements are common now-a-days. Communist propaganda running on track and main focus is to glorify bangladesh and Pakistan and demean india.
However this time such statement comes from terrorist country itself. Pakistani Trollers on Social media websites tried their hard to stop their emotions of jealousy just after the name "Manushi Chillar"- An Indian announced Miss Wolrd, 2017, Most of the twitter handle claimed that Girls in Pakistan are more beautiful than India but In Burqa. That's ultimately a truth but when the same question was asked to Miss world Manushi Chillar She again gave a sensible reply. In a press conference a journalist asked this question, She Replied:
VIDEO-
"Mai bas ye Kehna chahungi ki ye bas bahari sundarta ki baat Nahi hai, agar aapne miss world dekha hoga to aapne mehsoos kiya hoga ki har ladki bahut hi sunder thi, par apni bahari sunderta ko kis tarah se aap istemaal karke logo ke liye accha kar sakte hain, It is about that. And It's not the most beautiful face that wins, Its one beautiful heart that is selected to represent those beautiful faces and It doesn't matter which country you are from.. TO BE HONEST, It is that one person and how can you contribute to the world".
Share Your Views!