Aam aadmi party head Arvind Kejriwal himself is famous for his derogatory language against prime minister Modi and the way he accuses other people without proofs. Members and volunteers are not behind, Side by side they are doing what their leader is doing. After CBI Raid in Chief minister's office in Delhi, Kejriwal once came out and accused Prime minister Modi of being Coward and psychopath.
Criticism and Questions are always welcome but such language for a seat, who is not even interested in replying back, Who is always busy in work related to the betterment of Nation and not indulged in such type of politics should not be accepted. Intellectual journalists are very active on issues which are against the prime minister and they directly fire questions at PM even if the guilty/Accused is not related to his party.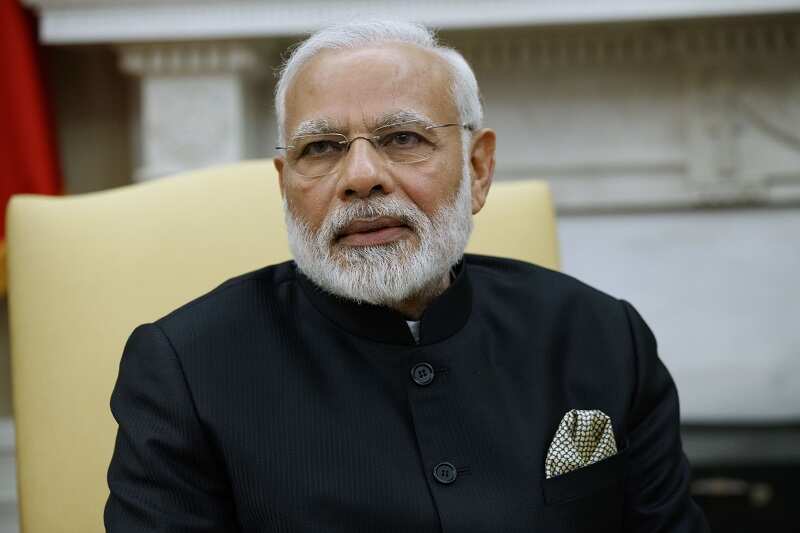 These journalists and social media intellectuals always expect the prime minister to answer on issues which are not related to him and indirectly accuse him of that particular scene. Interestingly, things for other leaders are not same.
Prime minister Modi comes from a poor background, He has always been targeted by these people, A Few days back Congress leader Mani Shankar Aiyar Used the term "Neech" for him, It was a clear-cut casteist remark. After huge pressure, He was asked to apologize. Though it was not the first time he was targeted.
Aam Aadmi party supporters after their leader are not less in abusing and accusing the prime minister of several things. At present, the brainless people are now uncontrollable, They are not sparing anyone sitting on the highest seat. After Prime minister, Election Commission, Courts they are now abusing President of India.
A group named "We love AAP" is filled with such things, Group Admin Ravita Puniya leaving no stone unturned in abusing PM and President since the day twenty of AAP MLA's were disqualified and approved by President of India on Election Commission's recommendation. It's sad how they are using casteist remarks for president and prime minister of India.
#AAP के लिए #भाजपा का "नीच" संडे को भी अपनी दुकान खोलकर बैठा था!#लड़ेंगे_जीतेंगे#इसलिए_केजरीवाल_निशाने_पर

— Ravita Punia (@ravita4ever) January 22, 2018
लगता हैं ये #नशेड़ी हँसा-हँसा के मार देगा 600 करोड़ लोगों ने कब में इस लल्लू को वोट दे दिये, जबकि देश की आबादी 125 करोड़ हैं और #वोट मिले थे सिर्फ 31% 😂#Davos

— Ravita Punia (@ravita4ever) January 23, 2018
विश्व की लगभग 700 करोड़ की कुल आबादी में 600 करोड़ तो #मतदाता भी नहीं होंगे!
इसे #आगरा में "करंट" लगवाओ बे!!#Davos18 😂

— Ravita Punia (@ravita4ever) January 23, 2018
BJP Delhi spokesperson Tajinder Pal Singh Bagga tweeted and informed Arvind Kejriwal about this issue but no action till now as he himself is busy in accusing people after the disqualification of MLA's.
. @ArvindKejriwal जी आप के हमारे राजनेतिक मतभेद हो सकते है लेकिन बार बार आप के नेताओ द्वारा राष्ट्रपति जी और मोदी जी का अपमान करना, उनको जातिगत गाली देना, उन्हें नीच कहना शर्मनाक है और बर्दाश्त के बाहर है । आप इस घटिया बयानबाजी को तुरंत बन्द करवा कर माफी मांगो । pic.twitter.com/YtuuVgM6jw

— Tajinder P Singh Bagga (@TajinderBagga) January 23, 2018
From We will initiate a new kind of politics to this dirt level politics, Aam Aadmi Party has come a long way. Seems they will not stop before Mars.